Tiger Moths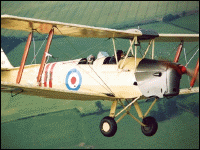 Flights in the 1930's classic fighter. Experience the thrill of flying a real vintage biplane from the days when cockpits were open and helmets were leather!
Search all Tiger Moth experiences >
Boeing Stearmans and Other Vintage Biplanes
Choose a fabulous flight in the classic second world war trainer, the Boeing Stearman or a graceful Dragon Rapide.

Choose a pleasure flight in a Dragon Rapide

The post-WW II Dragon Rapide was a development of the de Havilland Aircraft Company. Designated the DH 89 "Rapide", the 9 seat aircraft is powered by two de Havilland Gipsy "Six" engines of 200 HP, giving a maximum speed of approximately 160 mph, a cruising speed of about 130 mph and a range of nearly 600 miles.
Search all vintage biplane experiences >
Spitfires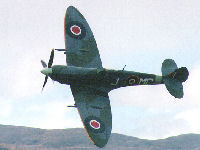 A flight in a Spitfire: The impossible dream?
Chipmunks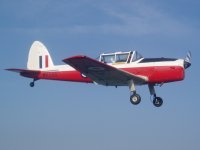 The 1950's Chipmunk or "Chippie" was once the workhorse of the RAF Flying School and from the moment you strap yourself in, the evocative smell of oil and leather will transport you back to the heady days of post-war flying. Your opportunity to fly in one of Britain's most revered aircraft.

Harvard Texan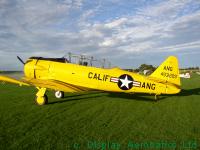 This aircraft is the one which every current Spitfire pilot in the world has to master first. You can't imagine the thundering noise as she starts up, and the clouds of smoke are something to behold!

Flights in a Harvard AT-6 are now available at Flights4all. Read all about it.
de Havilland Dove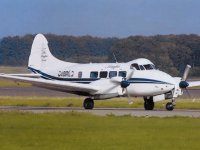 Classic lines, timeless elegance, 1920's airliner. Not only do you get all those lovely artifacts form a by-gone era, but back then then made airliners with BIG windows so you get fantastic views as you cruise in style.

London sightseeing (from ) and seaside days out in France (from ).