Helicopter Pleasure Flights
EXHILARATION Give a memorable helicopter pleasure flight to someone special for the thrill of a lifetime!


Helicopter Pleasure Flight (30 minutes) can be used from many locations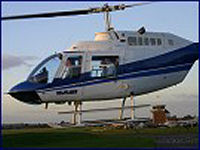 30 minutes of sheer exhilaration
Feel like a VIP as you are whisked away in style for a bird's eye view of some of Britain's most famous landmarks. We also have special flights over London to see our capital in all its glory.

To view further details of your preferred location simply click on one of the heli-tours highlighted below. But remember your voucher is valid to be flown from ANY of the heliports and airfields listed below:


Single seat for one person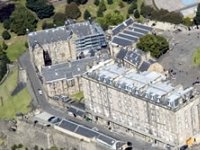 Glasgow, Strathblane - Loch Lomond Tour from Inchinnan (Nr Glasgow) in Lanarkshire
This awesome tour flies over arguably some of the finest scenery in Europe over the largest loch in the UK. Immediately after take-off the Loch is revealed as we pass Killearn, Drymen and Balmaha. We are now over the Loch Lomond National Park passing the Rowardennan Forest en route to the summit of Ben Lomond at 3200 feet (weather permitting). If we can't reach the summit, no problem we route east along the valley between Ben Lomond and Ben Venue past Loch Arklet, right amongst the Trossachs ! We'll then continue West, crossing the northern end of Loch Lomond at Loch Sloy towards Arrochar. From there we will see the 'The Cobbler' at the road to the 'Rest and be Thankful' - Phenomenal!
You will not miss out on all the islands including Inchlonaig, Inchfad Balmaha and Rowerdennan. You will also get to see the fantastic views of Glasgow on the route back to Strathblane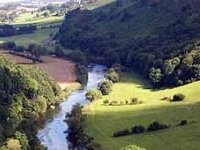 Gloucester - Forest of Dean and Cotswolds from Gloucester in Gloucestershire
Experience the exhilaration as the turbine engine roars to life, the rotors start to spin and you take off from Gloucestershire Airport for 30 minutes of breath-taking Cotswolds countryside. Take to the skies for a birds-eye view of landmarks such as The Forest of Dean, the River Severn (and the bridges on a clear day!), Bourton-On-The-Water, Stow-On-The-Wold or even your house if you live in the local area. It's a fantastic gift for all ages which will provide plenty of lasting memories.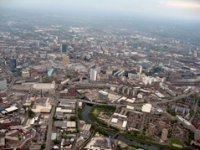 Manchester, Barton - Manchester Tour from Barton in Cheshire
Our 30 minute flight takes in some of the most famous places of the county of Greater Manchester, heart of the industrial revolution. From Barton you will fly to Rochdale, the manor of which was once owned by Lord Byron. It was one of the most productive cotton spinning towns in the world and is famous for Gracie Fields and Bill Oddie, amongst others. We follow the canal to Todmorden on the southern edge of the dramatic Pennines, Bronte country and home to two Nobel Prize winners - Sir John Cockcroft for physics in 1951 and Sir Geoffrey Wilkinson for chemistry in 1973. Then it's on to Bacup, once home to Beatrix Potter. Bacup is the best preserved cotton town in England and a conservation area which, until 2006, had the shortest street in the world - at 17 feet! You will then head back over the wind farm and Bury towards the familiar skyline of Manchester before landing back at the airport.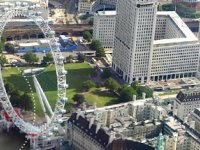 Surrey - City of London Sightseeing from Redhill in Surrey
London sightseeing flights depart from regional airports in Essex (Damyns Hall, Romford), Hertfordshire (Elstree Airfield) and Surrey (Redhill Aerodrome). You will see rural English countryside gradually build up to the outskirts of the city and before you know it, you are marvelling at the extensive city before you - miles and miles of buildings and landmarks disappearing into the distance, as far as the eye can see. If that isn't enough, from your perfect view flying over the River Thames, your pilot will point out London's great landmarks - the Houses of Parliament, Buckingham Palace, St Paul's Cathedral, The Tower of London, Canary Wharf, the O2 Arena and the London Eye to name a few.
Longer Helicopter pleasure flights at additional locations nationwide

Want to actually fly a helicopter? You need a helicopter flying lesson
Helicopter Pleasure Flight (10 minutes)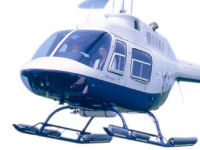 10 minutes up, up and away from it all...
Nothing else comes close to touching the magic of vertical flight; from the moment you lift into the air to the second the helicopter settles gracefully back on the ground it is a truly exciting and unforgettable experience. You will be welcomed and briefed by one of our specialist team and given the opportunity to see and hear our modern helicopter at close quarters. Then it's your turn; climbing gracefully to over 1,000 feet and accelerating to over 120 miles an hour, you will interact with the pilot via the headset (don't forget to listen out for air traffic on the radio!), swooping over the landscape and then settling gently back on the ground. Cameras are positively encouraged - with an experience this exhilarating you will want to relive it as often as possible!
Single seat 10 minute ride for one person




Membury, (Berkshire)
Kirkbride, (Cumbria)
Clayton-le-Dale, (Lancashire)
Welshpool, (Powys)
Redhill, (Surrey)
Rugby Helipad, (Warwickshire)





£59


From only

10 minute ride for two people





£113


Two people from

10 minute ride for three people





£167


Three people from just
Helicopter Pleasure Flight (5 minutes)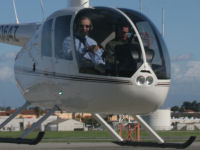 5 minutes that will never be forgotten
A once in a lifetime experience - an exhilarating flight in a modern helicopter.

To see further details of your preferred location simply click on one of the locations highlighted below. But remember your voucher is valid at ANY of the heliports listed below:


Single seat for one person




£39


From only

Ride for two people




£73


Two seats from just

Ride for three people




£107


Three seats from
All helicopter pleasure flights