Aerobatics flights and lessons from as little as 120 UKP
Whether a spectator on the ground or sitting in the cockpit next to an experienced pilot, aerobatics represents one of the most thrilling of all aerial entertainments.


Aerobatics Flights
An aerobatic experience will give an intimate insight into the scale of the G-forces and disorientation that aerobatic pilots are able to endure, while maintaining complete control of their versatile aircraft. And at the same time executing complex aerial manoeuvres!

Many of our aerobatic experiences are also LESSONS. Yes, you will be shown how to execute basic manoeuvres like loops, rolls and stall turns AND THEN DO IT YOURSELF!! (Of course, like all our flying lessons, there is absolutely no obligation to take the controls yourself, you can just sit there and enjoy the sensations if you don't fancy it)

BIG HINT Our guv'nor is mad for aerobatics. If you can bear to hear some of his stories, then you should call us and ask for a discount. (You might be lucky, it may not be him who answers, you'll still get the discount and will be excused the stories).

To see further details of your preferred location simply click on one of the locations highlighted below.
£75 - £149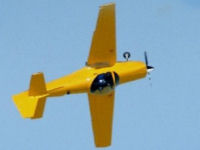 Firefly aerobatics
Introductory Aerobatics
£150 - £290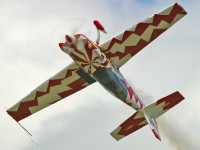 Aerobatics video. Click play to view.
Intermediate Aerobatics
Premier Aerobatics Experiences
£290+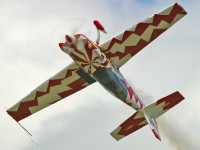 Extra 300 aerobatics
Premier Aerobatics
View all aerobatic lessons and all aerobatic rides
Warbird flights